12_full_wonders-of-nature_0264.mp3
Conquer Your Landscape with Honour and Precision!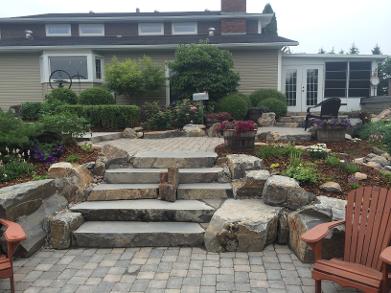 About Us
We offer a range of services:
We believe in Quality, and Service. We back your products with a One Year Warranty, and use the highest quality products in your installation.
Garden Warriors Ltd is also fully licensed, insured has WCB coverage. We have our Prepaid Contractors License.
We are strongly committed to safety, we have a comprehensive safety program, and have someone trained in First Aid by St Johns Ambulance on every job.
Services
If you are looking to renovate a backyard or build a garden oasis, we can help you capture your dreams on paper and help bring them to life.
Step 1: Book a free Landscape Consultation
Step 2: Have us or our outside consultants prepare a Professional Landscape Design.
Step 3: Meet with us to go over your design, and budget.
Step 4: Let us build your garden oasis.
Step 5: Enjoy!
Please see our other pages for more Photos
Serving the Greater Edmonton Area | 780 974-3730